This post is rated
O for Over share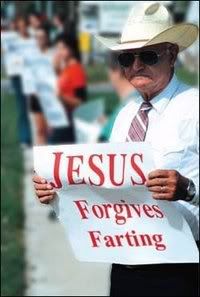 I am not a public farter, I will declare to friends and loved ones in hushed tones the need to fart, but I will not follow the statement with a fart... I just cant do it... In fact I don't even know why I announce it at all.
Do you know the most fucked up thing though... and I am just going to come right out and say it..
I don't fart in front of my husband.
It isn't that I cant... and I will certainly try to sneak one in his presence... but just not openly... like pin you down and fart on you kind of way.
I don't hold it and I don't by any means run to the toilet every time I need to fart, but I will certainly make myself discreet.
He farts... all the time, His favorite trick is to squat over the family cat while she is sleeping and let one rip, I see the amusement.. the look of disdain on her face is hilarious.
I Just really don't know how this happened, It is like I missed the very vital opening in the relationship, when it is acceptable to fart in the presence of your lover... He has always done it...way before I would have ever felt comfortable...and now..... I missed that opening.
He teases me about it often... tries to be reassuring, offers to go first...... but still nothing.
I swear I am not an uptight bitch but I just don't get the whole concept of pooing with the door open either, I am very much a door closed... no one outside the door, don't talk to me kind of bowl mover.
These two things must be related somehow.
It is a running joke that I will eventually fart in front of my husband... It would be like a grand gesture... an anniversary present.. but there in lies the problem... It has just become way to big a deal, we have been married for ten years this year.. together for thirteen, that is a lot of hype. Way too much pressure, (pardon the pun)
This has not really been too much of an issue before, but Mr Emmasbrain has recently had a change of profession, which has been fantastic because he is home a lot more..... But it also means that I have less open farting time.
So Enough being enough... I am biting the bullet and I am just going to start doing it. I have to.. I have no other choice..
I will keep you all way too informed on how this all goes.
Are you an open farter?
Emma xx