This Post contains
very course language
and is rated F for Fuck if you get my drift.....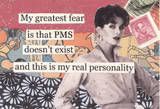 I am having one of those glorious mother moments when I know I should just be grateful, and enjoy basking in the glorious sunshine of my children, But fuck it.
This shit is hard some days...not all days... but sometimes I need a mental health day.
In the spirit of blame shifting and venting inappropriately;
What I want to know is this......
Who's stupid idea was it to have a mufti day, and give 24 hours notice?
Who was the dick that invented skinny leg jeans for six year olds? (Fuck you MTV... I am looking at you)
Why is it that whenever I take some time to do something for myself, four thousand other things fall to shit?
Why is it, that If I don't take time for myself then I am not the kind of mother I want to be...
Then when I do take time for myself... and I return to the 4000 things that have fallen to shit.. I am still not the kind of mother I want to be?
Why is there an add for a Dora iPhone app on Nick jnr....?
The people who watch nick junior do not have the funds to purchase an I phone,
nor the dexterity to download the app...
I don't want the people old enough to watch Nick Jnr touching my iPhone...
Their little hands are sticky and leave a fine film of child grease on the front.
(Fuck you Nick Jnr and Fuck you Dora... get a frigging GPS)
Why do I still let my kids watch Nick Jnr?
When did it become MY job to be responsible for the goings on of everything?
Why is it that when I try to delegate,
I must first have to figure out how do what I need done...
how it is exactly it will go about getting done..
what to do in the process of getting it done and then
what to do in the aftermath of getting it done? I shouldn't have to think for you!
Why do I hate that the last two make me feel like a Martyr?
Why do I yell so much when I know I am going to feel shit about it?
Why did I have to say Rats arse when brass razoo would have sufficed?
Why am I going to hit publish on this one when I know that I clearly shouldn't?
Fuck it... I am going back to bed. Feel free to continue the rant without me... It will make me feel better.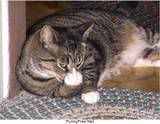 Emma xx